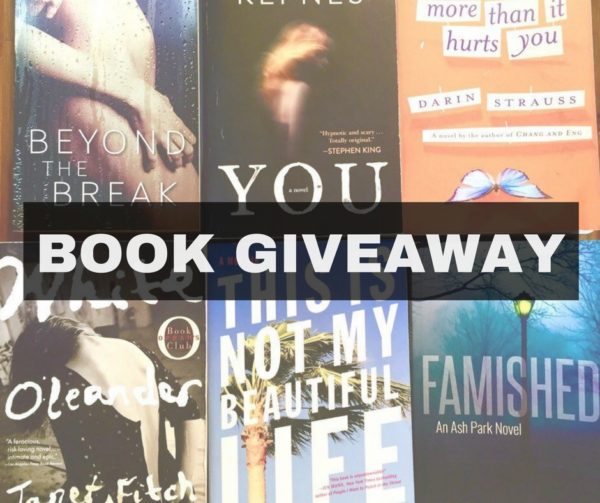 UPDATE: GIVEAWAY IS OVER!
Time for the easiest giveaway EVER with six awesome books up for grabs — from my shelf to yours — plus a signed print by ME! Woohoo!!
Detailed list of prize package:
1) YOU, by Caroline Kepnes
2) More Than it Hurts You, by Darin Strauss
3) This Is Not My Beautiful Life, by Victoria Fedden
4) Famished, by Meghan O'Flynn
5) White Oleander, by Janet Fitch
6) Beyond the Break, by Kristen Mae — signed!
And of course, the artwork, Hazel and Claire, a depiction of one of my favorite moments from the book (still not quite finished, but you get the gist):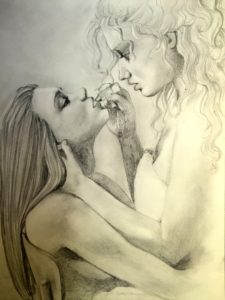 HOW TO ENTER:
Just

SIGN UP BELOW for the Kristen Mae newsletter!

That's it! You'll get an email from me a few times per month, with news about blogs, books, or giveaways. I won't be an asshole and spam you. That's not my jam. And if you're already on my newsletter list, you're already entered to win, but I would very much appreciate a share!

GIVEAWAY ENDED AT 12:00 MIDNIGHT,  SEPTEMBER 1.