Conch Garden, Book 1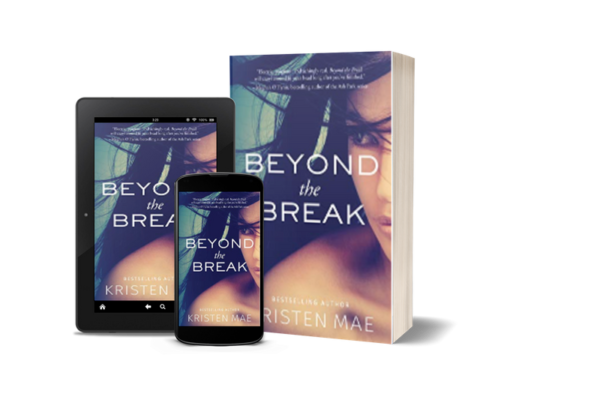 AMAZON iBOOKS B&N NOOK KOBO Google Play
What if the forbidden could heal you?
"Achingly real, with characters that come off the page and crawl around in your head long after you've finished." – Meghan O'Flynn, bestselling author of the Ash Park series
"Beautiful writing and believable, multidimensional characters. I devoured this book in one sitting." – Jill Smokler, New York Times bestselling author of Scary Mommy
When Hazel Duval moves with her husband Oren to the seaside town of Conch Garden and secures her dream job playing violin with the local orchestra, she thinks she may have finally left her traumatic past behind her. She even makes a new friend—a friend who turns out to be a little more than she bargained for.
Beautiful, brilliant, and wild, Claire makes love to the sand with her toes, focuses intensely without wrinkling her forehead, and makes a cello sing like nothing Hazel has ever heard. She also listens to Hazel's most painful secrets without judgment or expectation. It isn't long before Hazel finds herself thinking about Claire in ways she has never thought of another woman. Fantasizing. Wanting. Longing.
But Hazel is married, and so is Claire. Indulging in this fantasy is not an option. Hazel must bury her lust despite her ever-growing infatuation with Claire and the mountain of shame that comes along with it. Still, there is no denying that her feelings for Claire have awakened something primal in her—for the first time in her life, Hazel feels alive. And now the two women are flying off to Italy to perform at a music festival, where they'll be sharing an apartment.
Alone.
As their friendship deepens, Hazel learns from Claire that there is more than one type of love and that salvation comes in many forms. But is Hazel's relationship with Claire really saving her, or is it only leading to the inevitable destruction of the life she's worked so hard to build?
A haunting story of unexpected love in the aftermath of a brutal trauma, Beyond the Break will take you on a journey that will leave you questioning everything you thought you knew about friendship, sexuality, and love. 
More praise for Beyond the Break:
"A mature book with depth and complexity." – Andra Watkins, New York Times bestselling author of Not Without My Father
"This book absolutely crushed me. It will change everything you thought you knew about love, sexual attraction, and chemistry." – Melissa Mowry, One Mother to Another
**Look for Objects in Motion, the sequel to Beyond the Break, in early 2018
AMAZON iBOOKS B&N NOOK KOBO Google Play
SNEAK PEEK:
PROLOGUE
Six months after I nearly drowned in the ocean, Oren asked me, "Do you ever regret what happened with Claire?" It was a fair question on a day like that, the sort of day when I couldn't let go of all the "what ifs" and "what would it be likes," a day when I could smell her everywhere I turned: water lily body wash, sweat and woman. Really? On my pillow? She's never even been in my bedroom. And in the refrigerator? I just want to make a sandwich! Go away, Claire! Get out of my head!
I paced the house like a caged tigress, head down, shoulders rolling, desperate to find a place where she wasn't. And I was being terrible with my poor husband, sending him ugly thought-daggers: God, Oren, can't you read my mind yet? I need you to hurt me, tear me apart, make me forget; don't make me beg.
He leaned on his elbows over our granite kitchen peninsula and furrowed his blond eyebrows at me. I knew the question he'd really wanted to ask: Wouldn't you be better off, more emotionally stable, if you'd never met her? And, boiling beneath the surface of his so-concerned exterior: I'm so goddamn jealous I could split in two.
I forgave him for this. Jealousy, that relentless wrenching of the guts, was a feeling I understood intimately. Oren had been far more gracious than I, more generous, more forgiving, more accepting. But the martyr thing gets old, and I was in a lashing-out sort of mood. So I asked him, "Do you ever regret that you encouraged the situation?" I said it with a voice turned to saccharine but gave him the bullish look that probably made him question how well he knew me, the look that needled him right in the soft parts. I might as well have said: You started it, darling.
He cocked his head to the side and huff-sighed through his pretty, straight nose. His glasses slid and he pushed them back into place. "You know what I mean, Hazel. You act like you're miserable."
I shrugged. "Well, I'm not miserable, and I don't regret anything that happened with Claire." The timbre of my voice bordered on flippant.
I did not feel flippant. I was a human knot, a mess of twisted, frayed nerves. But my words incensed Oren enough that he was able to do what I needed him to do, right there in the sunlit kitchen. He grabbed me and shoved me up onto the countertop, manhandled me (God! Finally!), pulled my hair, violated me while I breathed into his ear, "Show me. Do it." I wasn't even making any sense. But he understood; he had to unravel me, had to finish what she had started.
It's not like I had any control over what happened with Claire. She was thrust upon me, injected into my psyche, one of those right-time-right-place coincidences. I could have fallen in love with a monkey or a robot if you'd inserted one of those things instead of Claire. Probably. The point is, I was positively itching to lose control.
AMAZON iBOOKS B&N NOOK KOBO Google Play
Join my Facebook book group for between-the-newsletter updates!
SaveSave
SaveSave
SaveSave