For two years, I trained hardcore for Tough Mudder and thought of almost nothing else besides exercise and which vegetables are best for juicing. Then, after completing my most recent Tough Mudder last November, I decided I would take a little break from being obsessed with fitness and clean eating… a short respite, just to enjoy the holidays.
I determined that I would permit myself to take a ginger step down off the fitness wagon and temporarily partake in the simple joys of holiday culinary delights.
That's what was supposed to happen.
Instead, I took a flamboyant, belly-flopping leap, arms outstretched, bliss-face atilt skyward… right into an enormous vat of melted cheese. (And I've been swimming around in it ever since.)
This is sort of unprecedented for me. If you've been following for a while, you know two things about me:
1) I am a runner. The kind of runner who becomes suddenly animated whenever anyone brings up the topic of running. I will probably jog circles around the furniture and ask you to "analyze my gait."
2) I am a health nut. The kind of health nut who has a juicer in the kitchen and an organic garden in the back yard. I will try to convince you that green juice is delicious.
And yet, I have not been running in um, lemme see here, it's been… I dunno, forfuckingever-ish (Christmas?) And my juicer is writing me a sad poem about loneliness. One would think the muffin top that has recently sprung up over the waistband of all my non-elastic pants would be motivation enough to overcome this strange period of stagnation, but I can't seem to make myself care about anything fitness or health-related anymore.
I blame food.
Before we go any further, I should tell you that I don't think I'm fat, I don't hate my body and I don't even really wish I was thinner. (Well, it would be nice if my clothes still fit.) I actually kind of like the way I look. The best part of being at my current weight is that I can eat. Sure, I could be fifteen pounds lighter, but then I wouldn't be able to have cake. At barbeques, I'd pretend to be full after three chips. Let's just not, mkay?
I'm sure I'll change my mind at some point and decide I would prefer to be skinny again, but right now I would like to enjoy eating, thankyouverymuch. And yes, I do have to choose between the two. Be skinny or fucking eat. Please do me the kindness of not telling me that I could eat a ton of food and still be skinny, it just has to be the right kind of food, because, freaking DUH, I already know that.
I just want to have this moment (or many, many moments) in my life to enjoy all the disgustingly delicious crap I have so masterfully deprived myself of for the last two years, and worse, have made myself feel guilty about eating ever since I first learned what a calorie was some 22-ish years ago.
Yeah, whoever said nothing tastes better than skinny feels has obviously never tasted cheesecake. Or… well, any of these things:
(My list of twenty things that taste better than skinny feels, because clearly I have way too much freaking time on my hands.)
Cheesecake (yeah, that's right, I said it twice.)
Any kind of cake, really (except fruitcake)
Pepperoni
Chocolate chip cookies
Salt and vinegar potato chips
Pancakes
Macaroni and Cheese
Anything with cheese, really
Tacos
McDonald's French fries
Pizza
Lasagna
Kit Kats
Skittles
Popcorn with tons of butter
All of the ice cream
Steak
Doughnuts
Bagels with cream cheese
Pie
Well crap, now I'm hungry.
I'm not trying to encourage obesity here. Obviously we need to take care of our bodies, not take them for granted blah blah, because they are the only vessels we get to inhabit in this short life and we'd do well to treat them kindly yada yada. All that stuff. And I know at some point I'll climb my fat, happy ass back on that wagon and slowly reclaim my latent health-nut status.
But for now, this is where I'm at. For now, food wins.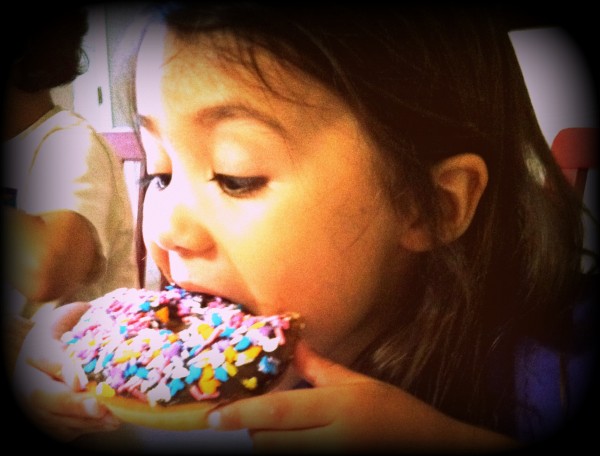 Please be sure to subscribe to AP by entering your email in the subscribe box. Thanks for reading!